Those who have had a loved one hospitalized know how difficult it can be to leave the hospital after visiting hours, and also understand the unforeseen financial burden of finding lodging nearby. To meet the needs of these patients and families, the TreeHouse was established in 2005 to serve as a home-away-from-home at no cost to those who need it. Thanks to the generosity of over 1,500 donors and businesses, our hospitality house has served over 46,000 people to date.
The TreeHouse offers a variety of high-quality amenities to guests, including ten sleeping rooms with private baths, quiet rooms, open kitchen area, the outdoor patio and Marjolein Bastin gardens, and much more.  Click on the button below to learn more and take a virtual TreeHouse tour.
For information about staying at the TreeHouse, please call (816) 883-2088.
Help out the TreeHouse by donating items on our Wish List!
TreeHouse in the News: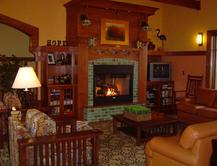 Home Away From Home
Over 46,000 guests have visited the TreeHouse since 2005. The Hearth room is a common area on the main level that offers warmth and comfort during their stay.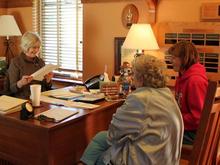 Friendly Faces
TreeHouse Guests will often meet one of our smiling Auxiliary Volunteers at the front desk when they arrive or check out during the day. Our Resident Assistant handles these and other managerial duties during the evenings.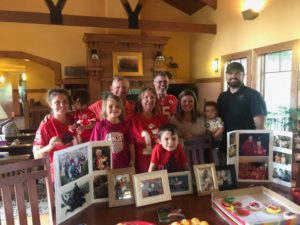 TreeHouse Name-a-day
As a memorial or honorarium, donors can choose to underwrite a day's worth of operations for the TreeHouse and dedicate that day to loved ones. This is a special way to commemorate a birthday or an anniversary. If you'd like to learn more, please contact the Liberty Hospital Foundation at 816-792-7014.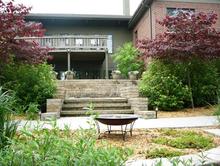 Marjolein Bastin Gardens
The beautiful and restful garden area below the deck was built thanks to the generosity of Hallmark artist Marjolein Bastin and her husband, Gaston Bastin.