Join us for this year's Twilight at the TreeHouse event
Friday, June 16th!
Step right up! You are invited to Twilight at the TreeHouse's carnival game-themed evening with a live and silent auction, carnival games, unlimited food & drink, and networking as we come together to help raise funds for our Branching Out Capital Campaign.
Purchase Twilight Tickets & Sponsorships online:
FAQS
Silent & Live Auction
Place your bid on local eats & treats, travel, experiences and more! Stay tuned for more information!
2023 Sponsorships are available! Click here to view sponsorship opportunities.
For sponsorship information, please contact the Foundation office at 816.792.7014 or by email.
Fund In Need
This year, Twilight ends our Capital Campaign to provide vital updates and upgrades to Liberty Hospital's hospitality house, The TreeHouse.
Attire
Twilight takes place outdoors at the TreeHouse grounds. We call it "creative business casual" — a fun and lively mixture of business wear and frivolity. No jeans, please! Some wear shorts with sport coats. Some just a cool Hawaiian style shirt. Be cute, be creative, and be fun! There are four photo headers above that give a good range of evening attire.
Activities
Twilight this year will have more activities than ever before with a dunk tank, pop-a-shot, archery darts, bottle toss, and more! Join us as registration begins before the auction to join in on the fun!
Volunteer
Donate your time and join in as we set-up, help throughout the event and tear-down. Click here to sign up!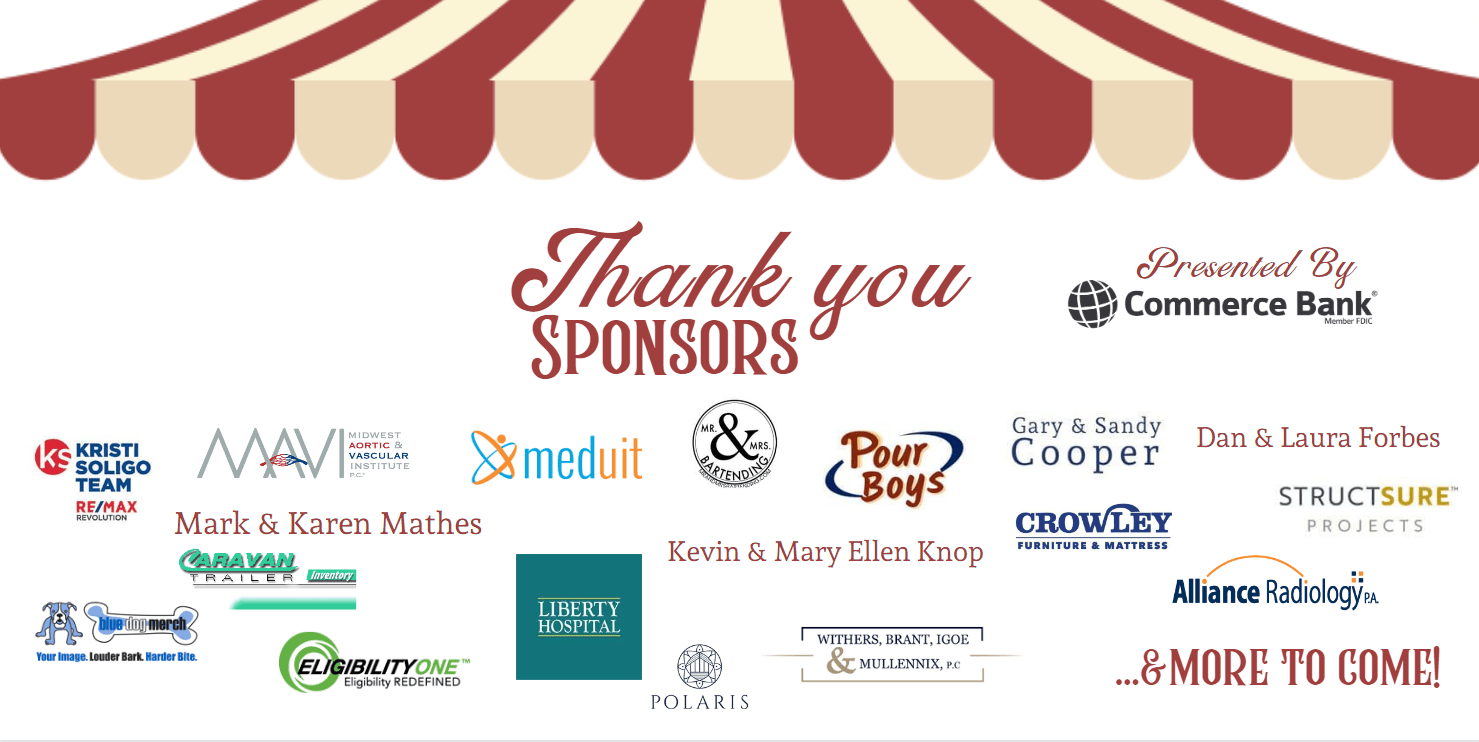 Petting Zoo Pembroke Welsh Corgi Puppy Adoption
About The Breeder: Stephanie's Corgi Colony
Meet corgi breeder, Stephanie! "I am a lifetime dog owner who love's all of my pets and take pride and joy in raising them. With that being said we know how much your fur-babies mean to you. I'm committed to producing exceptionally beautiful, healthy, and well socialized puppies. The best part of what we do is seeing the joy on the faces of our puppies and their new family members. We love to stay updated throughout the puppies lives."
About Corgis
"Pembroke Welsh Corgis are very loyal, sweet, intelligent, playful and dedicated to their people. They have independent judgment and problem-solving abilities of a true herding breed. They're a bright, sensitive dog who enjoys play with their human family and responds well to training. They make for hard-working, energetic, willing, and highly intelligent partners. A worthy companion for many! They are one of the world's most popular herding breeds. They average 10 to 12 inches at the shoulder and 27 to 30 pounds." – Stephanie's Corgi Colony
Health Guarantee
"All of our puppies are born in our home and we love seeing them develop quickly over the first few weeks. From three to sixteen days of age, our puppies have Early Neurological Stimulation, then continue with lots of play and socializing, making a huge difference in the life of the puppies and their families. ALL of our breeders are DNA tested to eliminate possibilities of our puppies inheriting devastating genetic diseases." -Stephanie's Corgi Colony

Commitment
"These Gentle Sweethearts Will be a wonderful Addition to your Family! They are being raised in a Nurturing Environment where they are Greatly Loved and Cared for. We strive to place them in Loving, Caring Homes where they will be loved and cared for as an Integral part of your Family or Somewhere they can be that Loyal, Trusted Companion we all desire in our lives. Our puppies become part of our family while they are here, and we love seeing photos and hearing of their exploits as they grow into valued members of your family. We look forward to welcoming you to our extended family of puppy parents." – Stephanie's Corgi Colony
About the Donation
All proceeds from the puppy donation event will go directly to the Liberty Hospital Foundation. The suggested donation price is $1,500 on a first come, first serve basis. New puppy families will be able to pay through their bidder account, similar to our auction items.
How Many Corgis Will There Be?
Stephanie's Corgi Colony has promised the Foundation at least one puppy that will be available for adoption. As we get closer to Twilight, any outstanding puppies without homes will be added to the adoption event. Check back the week-of to learn more!
I'm interested NOW – do I have to wait?
We want this puppy to be a main event of our annual Twilight gala; adoption will take place only on the evening of Twilight. However, if you would like to get in contact with Stephanie and e-meet the selected puppy, a male named Peeps (an Easter puppy!), we are happy to coordinate that for you. Click here to inquire more.
Lifetime Rehoming Policy
Stephanie's Corgi Colony is committed to making sure puppies are placed in forever homes. But life happens to the best of us, and all puppies may be returned to the breeder for rehoming during any point of the dog's life.

Will you join us?
Let's Countdown.