LIBERTY, Mo., August 7, 2023 – As the 2023-2024 term unfolds, the Liberty Hospital Foundation Board of Directors is steadfastly focused on advancing our mission and making a positive impact within the community we serve. Unanimously approved by the Board of Directors, with a clear vision and dedication to excellence, we recognize that Key Result Areas (KRAs) play a pivotal role in defining our success and accomplishments throughout this transformative year.
Strategic Goals and initiatives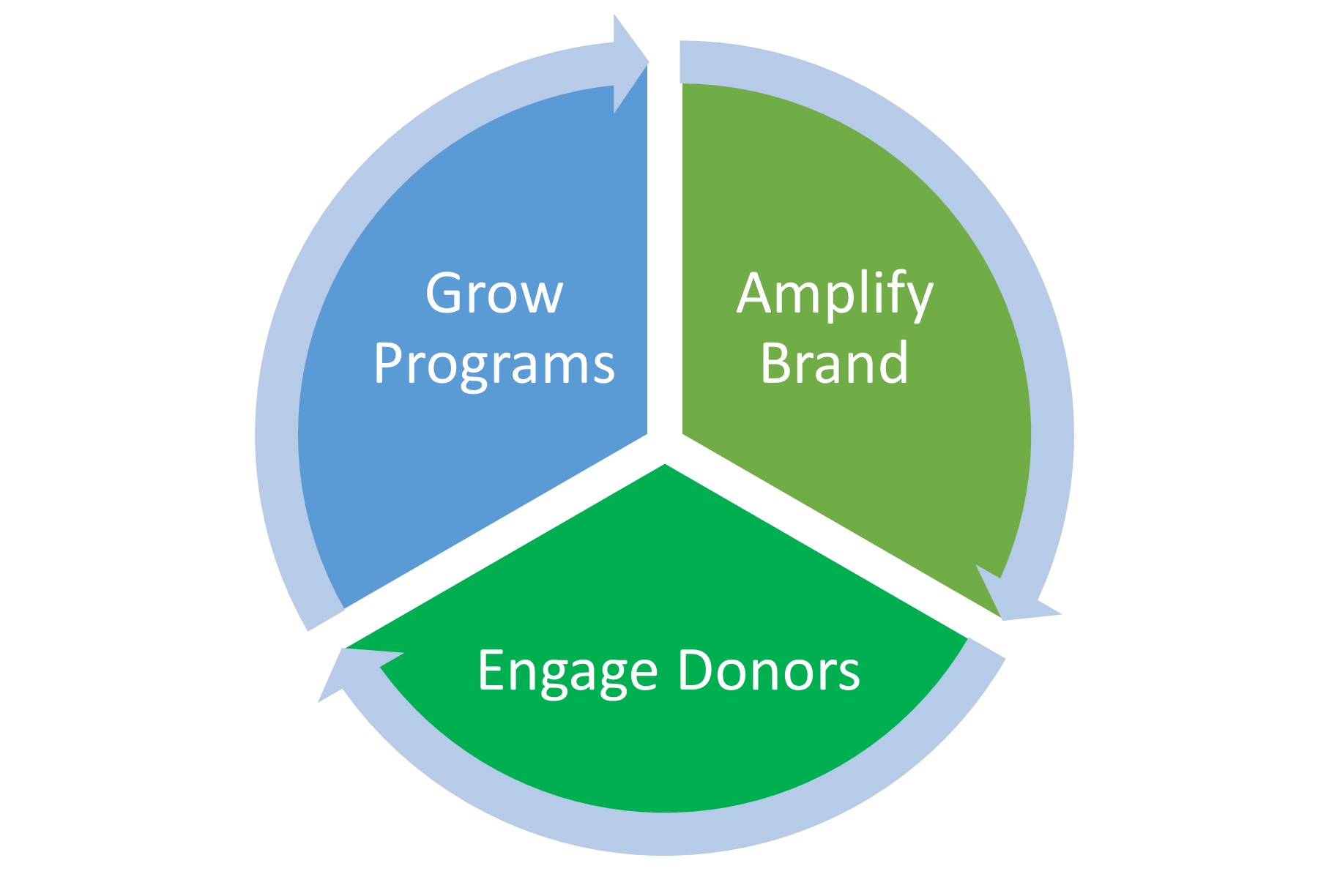 Executive Director Michael C. Russell, CAE said; "By strategically identifying and prioritizing these critical areas, we align our collective efforts, to grow our programs, amplify our brand, and engage our donors. Together, with unwavering commitment and purpose, we will forge a path of progress and meaningful change, leaving a lasting legacy for generations to come. We embark on this transformative journey with a clear mission: 'We support patients, individuals, families, and employees in the Liberty Hospital community by creating, funding, and promoting programs that improve health, education, wellness, and care.'"
Executive Director Russell went on to say, "Guided by this powerful purpose, our strategic plan serves as a roadmap to propel us towards a future of unparalleled impact and service to our community. With a steadfast commitment to excellence, innovation, and collaboration, we are dedicated to advancing our mission and uplifting the lives of those we touch. Join us as we embark on a year of meaningful change, working together to create a healthier, more educated, and compassionate tomorrow for all."
1. Fundraising and Resource Mobilization:
At the core of the Foundation's work lies our commitment to raising funds and mobilizing resources to support Liberty Hospital's vital initiatives. In 2023, the Foundation aims to surpass previous fundraising targets, securing essential financial resources to enhance patient care, investing in Liberty Hospital employees, and expanding community outreach programs. By diligently engaging with donors, corporate partners, and the local community, the Foundation will strive to strengthen its financial base and create sustainable avenues for funding future projects.
 2. Strategic Partnerships and Marketing:
The Foundation recognizes that strategic partnerships and marketing are instrumental in amplifying our impact. In 2023-2024, fostering collaborations with like-minded organizations, healthcare institutions, and community stakeholders will be a key focus. By leveraging collective expertise, resources, and networks, the Foundation seeks to broaden our reach and maximize the positive change we bring to the community.
3. Impactful Community Programs & Events:
Winning for the Liberty Hospital Foundation means continuously implementing impactful community programs that address critical healthcare needs. Through Kyleigh's Gift, Patient Assistance Programs, and other initiatives, the Foundation aims to provide tangible support to patients, families, and vulnerable community members. In 2023-2024, the focus will be on refining existing programs and introducing new initiatives that create lasting and meaningful change in the lives of those in need.
4. Empowering Staff and Volunteers:
Behind every successful organization are passionate and dedicated individuals. In 2023-2024, the Foundation aims to create a supportive and empowering environment for our staff and volunteers. Recognizing their invaluable contributions, the Foundation will focus on professional development opportunities, fostering a culture of collaboration, and providing the necessary resources to thrive in their respective roles.
5. Financial Operations:
Being a financially sound organization is vital to the long-term stability of the Liberty Hospital Foundation.
Defining Winning in 2023:
Each of these five Key Results Areas have direct metrics tied to them for a measurable impact; if you would like further information on our business implementation plan, feel free to reach out to Foundation@LibertyHospital.org for more information. For the Liberty Hospital Foundation, winning in 2023-2024 goes beyond reaching set targets and metrics. Winning means positively impacting the lives of patients, families, and the broader community. It means forging meaningful connections with donors and partners who share their vision and commitment. It means fostering an environment of compassion, empathy, and support within Liberty Hospital and the Foundation's extended community.
Executive Director Russell concluded, "Winning in 2023-2024 means embracing innovation and adaptability to meet the ever-evolving healthcare needs of the community. It means effectively responding to challenges, learning from experiences, and continuously improving the quality of care and services provided. Ultimately, winning in 2023-2024 is about making a difference that is felt deeply and enduringly within the hearts and lives of those the Foundation serves. The Liberty Hospital Foundation's unwavering dedication to its Key Results Areas and its vision for a healthier and stronger community ensures that they will continue to define success by the positive change they bring to the lives of those we touch."
As the year unfolds, the Liberty Hospital Foundation stands ready to meet our goals with determination, compassion, and a spirit of collaboration. Together, we will create a lasting legacy of healing and hope for the community we are privileged to serve.