10th Annual Kyleigh's Gift Anniversary Walk Impact Report
Fundraising for Liberty Hospital's Tiniest Patients in Need:
For over ten years, the Liberty Hospital Foundation has been a proud supporter of the Kyleigh's Gift program.  The community support the Foundation receives to operate this program throughout the years has been overwhelming.  The Kyleigh's Gift Walk was established as the program's largest fundraiser, event to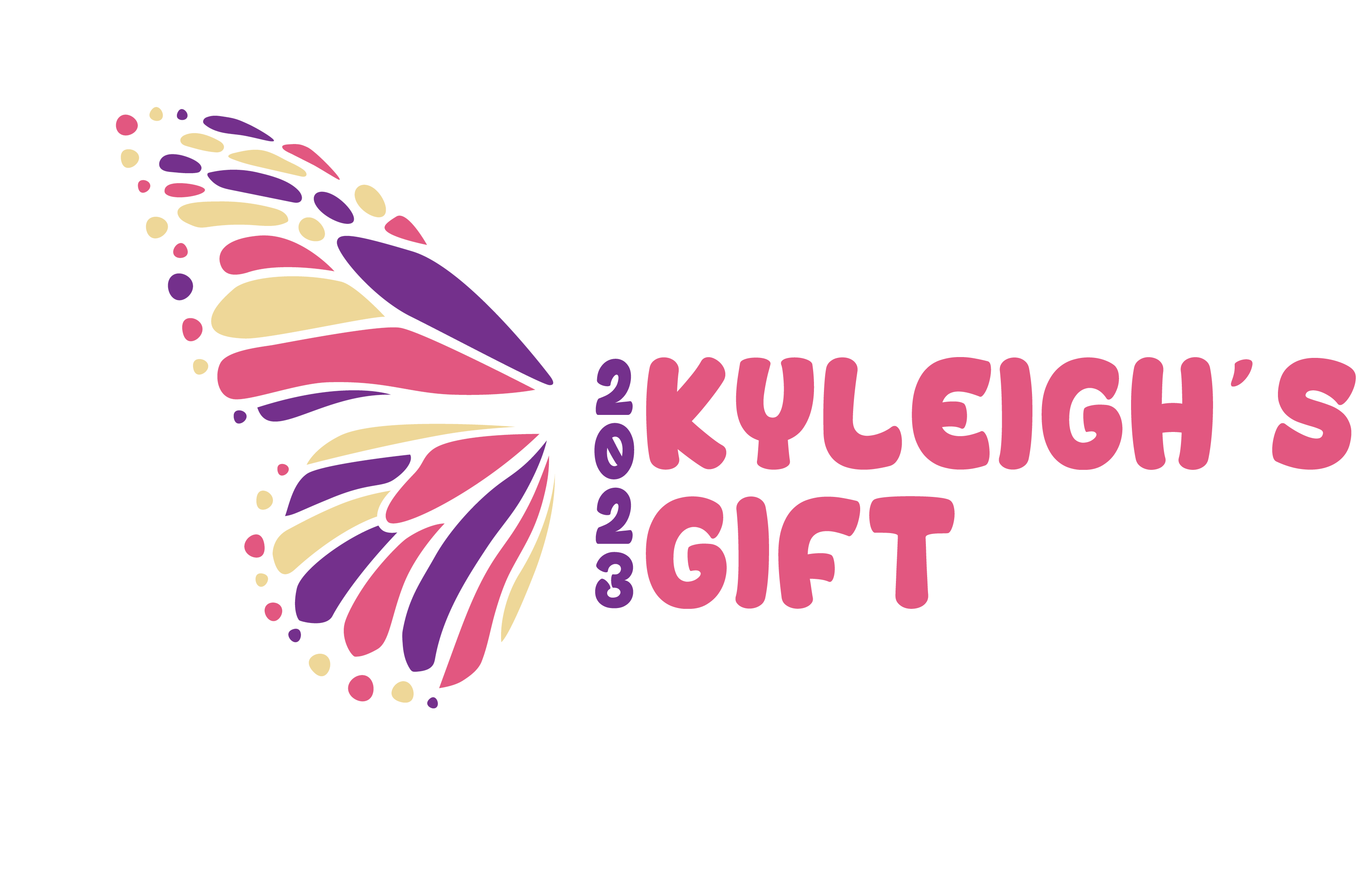 celebrate and honor loved ones, and gather in recognition of National Infant Loss Awareness Day.  This year, there were over 220 walkers who braced the rain and wind to carry on this legacy!  A special thank you to our amazing sponsors and vendors for helping us add a bit of sunshine to our family fun festival!
We recognized our Wave of Light Recipient, our Presenting Sponsor, Northland Women's Health Care.  This team came on board in 2018, as a Platinum sponsor. The next year, they became the Presenting Sponsor and have held that title for five years. They always have a large presence, provide fun crafts for the kids and always have a smile on their face. They not only support Kyleigh's Gift through their sponsorship, but they support the programs of Kyleigh's Gift through the care of their patients on a daily basis.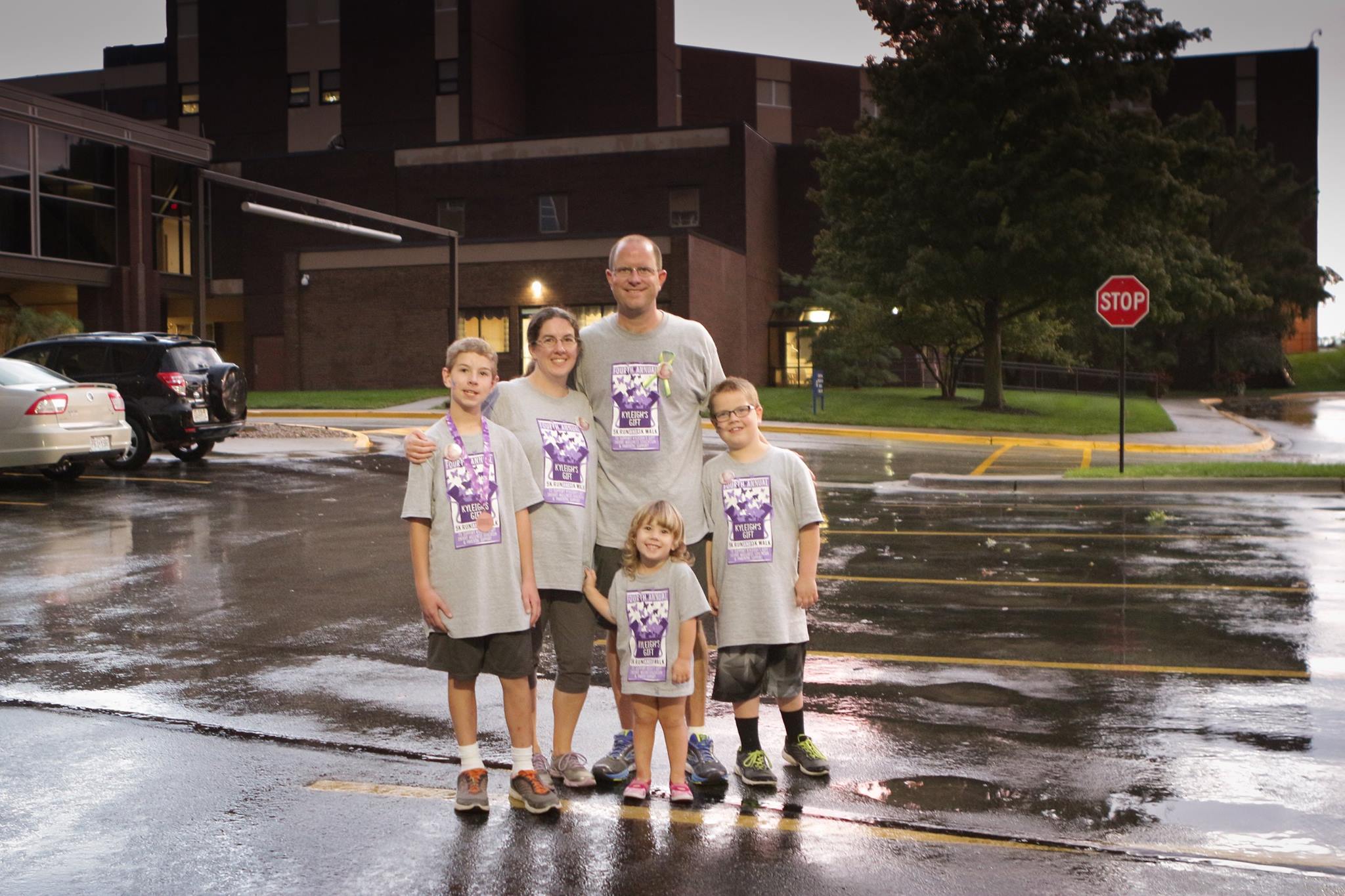 New this year, the Walk Committee added the Kyleigh's Gift Legacy Impact Award.  Kyleigh's Parents, Leann and Rodger Weller, announced this award to The Liberty Hospital Birthing
Center team.  "The loving care and support that we received from our medical team here at Liberty Hospital Birthing Center when Kyleigh passed away is one of the main reasons why we started Kyleigh's Gift. All of our children were born here, and to look out and see some of the same nurses and staff who cared for us during all of those experiences is heartwarming. These individuals see the day-to-day operations of our program and it is not possible to continue our efforts without them. They hand out Sleep Sacks & meal vouchers, assist families in need with diapers, car seats, and formula, and hand out care packages and memory boxes when families leave with empty arms. We are forever grateful for the care they give, not only to our family, but to all of the families who walk through their doors."
Every Dollar Raised Matters:
This past fiscal year, with contributions from the Kyleigh's Gift Walk, the Foundation has been able to provide services to Liberty Hospital Birthing Center families, please see below.
| | | | | | |
| --- | --- | --- | --- | --- | --- |
| Services Provided to Birthing Center Families | Quarter 1 | Quarter 2 | Quarter 3 | Quarter 4 | All 4 Quarter Totals |
| Bereavement Support and Resources | 6 | 3 | 1 | 4 | 14 |
| Diaper Assistance – Size Newborn Diapers (Bundles of 75 diapers) | 34 | 34 | 40 | 58 | 166 |
| Diaper Assistance – Size 1 Diapers (Bundles of 75 diapers) | 44 | 38 | 52 | 55 | 189 |
| Meal Vouchers | 113 | 139 | 121 | 72 | 445 |
| Car Seats | 2 | 0 | 1 | 2 | 5 |
| Pack-N-Play | 1 | 0 | 0 | 0 | 1 |
| Similac Pro-Advance Formula | 1 | 1 | 3 | 7 | 12 |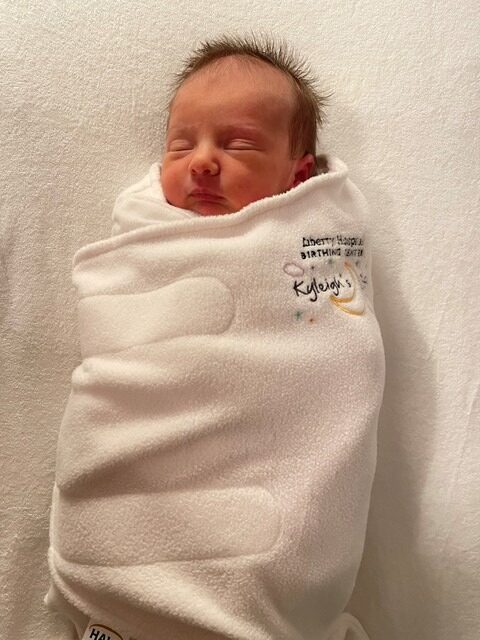 These resources are vital in helping all under and uninsured patients receive the supplies they need most.
In addition, all families who deliver at Liberty Hospital are able to leave with a Safe Sleep Sack.   There was a total of 1,575 families impacted by this Safe Sleep initiative this last fiscal year.
Every dollar raised is directly used to help these families.  This year, Kyleigh's Gift brought in $25,516.39 to help us continue these services.  Kyleigh's Gift impacts 25% of all families at the Liberty Hospital Birthing Center.
Additional Resources
If you or anyone you know is in need of support or resources during a time of financial need, loss, is in a NICU journey, or additional emotional support, please see our resource guide attached here, or reach out to the Liberty Hospital Foundation at foundation@libertyhospital.org.