I feel very fortunate to write to you as the Executive Director of the Liberty Hospital Foundation. My experience at this organization and in this community over the past seven years has been incredible. I have been privileged to work with all of you, through programs, events, grants, and committees, and I am excited to continue building those relationships in this new role.
Today I want to share with you  – our donors, volunteers, and community partners – a vision for our organization. And I believe our journey is not unlike that of a butterfly.
We've been growing.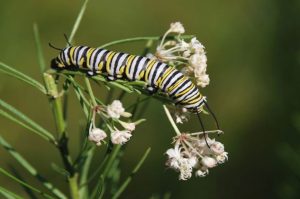 The caterpillar has one thing in mind – growth. And since I joined the Liberty Hospital Foundation team in 2011, that's been our mantra, too.
What's happened in that time? Kyleigh's Gift was created and now reaches thousands of families each year. The Patient Assistance program now provides transportation, equipment, and life-sustaining medications for patients across all Liberty Hospital departments and clinics. Hughes Family Assistance has helped almost 100 families with over $80,000 in emergency grants. LiveWell has furthered health and wellness initiatives with $300,000 out in the community. Professional Education has expanded nursing scholarship programs for high school seniors through MSN candidates.
We're reaching more people than ever at our events and celebrating milestones at Twilight at the TreeHouse (10 years!), the Golf Classic (30 years!), and the Liberty Hospital Half Marathon.
In short, a lot has been happening, and with good reason. We need this energy to make our transformational change into a butterfly – or in our case, an organization that is doing the best it possibly can to improve the quality of health, wellness, and care in our community.
How do we get there?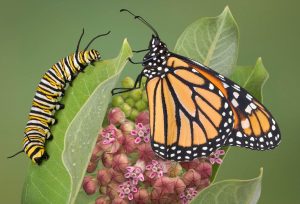 A caterpillar and a butterfly are two entirely different creatures. We don't get from one to the other without a lot of work that happens in here: the chrysalis.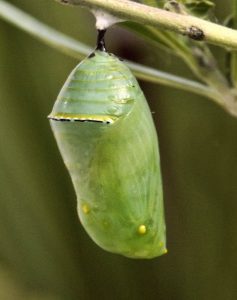 This is where we take stock of everything we do and how we do it. Now is an opportunity to refine our focus, and be ready to give up the good to become great.
I believe this can be the most creative, innovative time the Liberty Hospital Foundation has seen yet. We are building a strong Board of Trustees, and  sound partnerships at Liberty Hospital and the community. Together we can answer two fundamental questions – What are the greatest needs we are uniquely positioned to meet? And how do we rise up to make the greatest possible long-term impact on health and wellness?
So, what's next?
There is tremendous potential for the reach of the Liberty Hospital Foundation ahead. We are embarking on a time of transformative growth. I am grateful for the trust of the Board, staff, and community to play a role in this important work as Executive Director. I'm proud of all we have already accomplished and can't wait for what is to come.
How far can we go?
Together, the sky's the limit.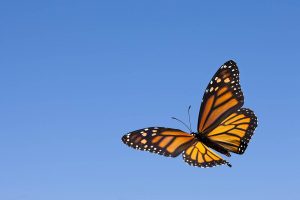 — Midori Carpenter, Executive Director