As the COVID-19 vaccines are more readily available, the Hospital has experienced a drop in COVID-19 patient volume, providing much needed relief to frontline staff. In Q3, we saw requests for assistance through our Employee Crisis Program decline, but Patient Assistance requests nearly doubled. As our community reopens, visit for annual exams, preventative care and out-patient procedures have reached pre-pandemic levels, greatly increasing our Patient Assistance needs.
We are thankful for your continued support to help us continue to meet the needs of our community, especially those under or uninsured. With your help, we have touched 2,188 lives in just the past three months.
Donors and volunteers like YOU made this possible. Please read below to see how the Foundation is putting your dollars to work right here in the Northland.
Patient Assistance
In the past nine months, 914 patients in need have received patient assistance:
– 143 patients received transportation to and from appointments
– 8 patients provided with translation services
– 84 patients received assistance with essential medications
– 1 patient received a Cardiac Rehab scholarship
– 94 patients were provided new clothing upon discharge
-9 uninsured Liberty Public School students received care/medications through Liberty Hospital Urgent Care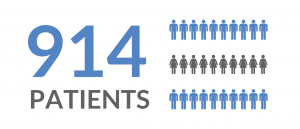 COVID-19 Relief
– 588 Care Packages have been delivered to our Liberty Hospital frontline workers since July, 2020
TreeHouse
– 467 guests utilized the TreeHouse as a 'home away from home'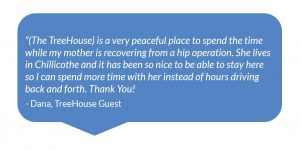 Hughes Family Assistance Fund
– In the past three months, 5 Hospital employees in crisis received assistance for basic needs like; rent/mortgage, utilities, medical bills, grocery/food, childcare, and home repairs
Kyleigh's Gift
Over 361 new families received SleepSacks for their newborn baby. Kyleigh's Gift also provided:
– 140 meal vouchers for families with babies in the NICU
– 1 family received bereavement support and utilized our Caring Cradle when facing a full-term loss
– 28 miscarriage care packages were given to women across Liberty Hospital
– 7,050 diapers  were distributed to new families facing need
Professional Education
– 44 Hospital Employees have received Stocksdale Educational Assistance funds toward coursework that leads to a degree or licensure/certification