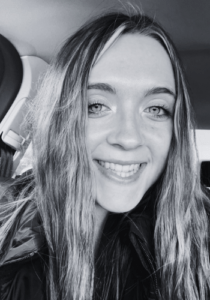 My name is Kaylyn Farage, and I am a senior at Liberty North High School. Yes, you heard that right, a senior. As a senior there are lots of things to ask yourself and question about the future. This is the time where I have to put aside the temporary things I love, dancing at Studio 10 or  spending time with friends and family and I have to think about the future. How should I start my career? Where do I want to go to college? What should I study?This is an overwhelming stage of my life, there are so many options and countless fields of work to commit myself to. It was the time to make decisions that will set my future. Going back to my Junior year when this process began, I was just like every other Junior at the time, I was thinking about what I enjoyed and what could potentially become a career of mine. I decided that videography was the strongest option.
I enjoy videography because I feel like it is a look behind the scenes of the hard work that creates amazing things, but there is much more to it that I have to learn. I then decided to explore this potential passion of mine through NCAPS, upon being accepted my junior year of highschool. NCAPS stands for Northland Center for Advanced Professional Studies. Through this program I learned professional skills in my first semester and I got to partake in an internship in the second half. This was a new experience for me, as it was my first internship, and it lasted half a school year (not very long compared to most internships). I learned more about videography and I enjoyed my experience, but I wanted to learn more. I wasn't sure if I liked this enough to be my career.
I knew there were countless career programs offered by my school. I did some research and that was when I found something named Network 53. Network 53 partners with businesses inside the community to provide opportunities for students to have individual experiences for Real World Learning experiences, such as internships. When I discovered the possibility of an internship, I was immediately intrigued. Network 53 gave me a chance to get that semester of internship I missed. I struggled to find a videography internship at first, and this process lasted most of the summer. After having one interview for a social media marketing position (not videography at all) I was a little panicked. I wasn't sure about what was to happen next. One random Thursday afternoon, I unexpectedly recieved a facetime call from the Network 53 instructor. A videography internship at the Liberty Hospital Foundation was available and offered.  I now had the opportunity to explore my passion further.
We started with an interview where I was met with Aimee Tilley, my internship instructor. I felt very eager, intrigued, and comfortable for this new chapter.  I was ready to start something new. This is a good description of how I have felt since I began my internship. I feel very comfortable with Aimee and the other staff in the office, and I love starting new projects because I always get to try something new. Some of my favorite projects have been filming and editing an interview with Charlie Hughes, a Foundation board member and retired social worker at Liberty Hospital. I also enjoyed creating and presenting a practical skills presentation to the staff in the Foundation office, where I shared my knowledge on filming and editing in videography, trained them how to use video equipment and shared best practices. Throughout all of these projects, I was able to share and practice my professional skills, build and gain new valuable connections, and determine that I really do have passion for videography. This internship has helped me know that this is what I want to do with my career.
I am finishing the last few weeks of my internship as my senior year is also ending. I am happy and I am proud of everything I have accomplished with teamwork, the Foundation staff and the projects I have done on my own. This fall I am thankful to be given the opportunity to further my knowledge of videography at UMKC, hoping to earn a degree in Film and Media Arts. I am once again, eager, intrigued, and comfortable for the next chapter of my life with the final decision I have made for my future.
If you would like to view any of my video projects, please use the links below: